The beginning of a startup can throw up a lot of questions; where should you spend your money? How do you market your product in an engaging and meaningful way? How do you save time and funds?
Although each startup has its own nuances, we here at Appscore we want to provide a guide to help enterprising businesses find their footing fast (and free)!
We've identified some key avenues, problems and solutions that most startups come up across; Project Management, Managing Your Online Service, Marketing and Analytics.
Project Management
As your burgeoning startup begins to take shape, tasks pile up aplenty. Remove the burden of manually delegating tasks and make use of the fantastic online resources made for the job. There are many tools for the tasks, but we're going to highlight a few we trust and utilise:
Trello: Tauted as a list-building application, Trello is a reliable online way to delegate, collaborate and keep tabs on the completion of activities. With the ability to add tasks, attachments, comments and due dates, Trello helps prioritise the workflow of your startup with an immensely simple to use UI. Trello is the perfect day-to-day management tool, ideal for small businesses wishing to stay transparent with each worker.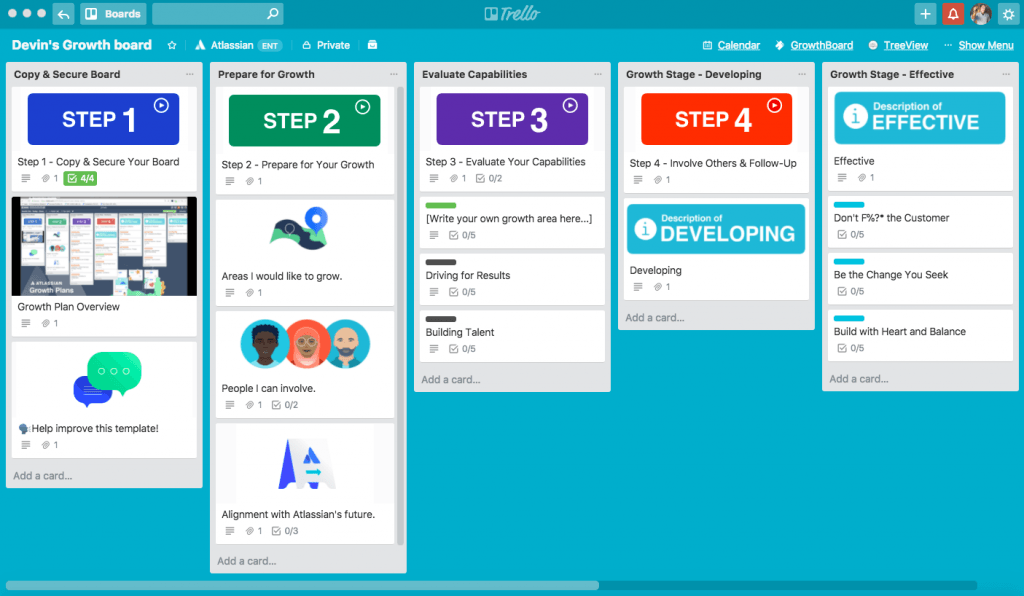 Not only does Trello act as a standalone app powerful enough to run your workflow, but it also seamlessly connects to other project management tools such as Dropbox, Google Docs, Slack and more. Speaking of Google Docs…
Google Docs: An uber-powerful tool that makes collaboration a breeze. Google Docs boasts the functionality you've come to expect with Google, allowing you to make amendments and suggestions in real-time across your online workplace.
With the ability to grant access to those in the know, Google Docs utilises the cloud to great effect. Say goodbye to word documents sent through email or delivered by USB.
Slack: The ultimate workplace connectivity tool. Slack provides a comfortable and easy-going messaging platform for businesses on the move. Remove the hassle of email chains, searching for stray attachments and inbox clutter by setting up channels with your team that focus on the things that matter. Need a private channel just for the marketing team to brainstorm? Or for your operations team to liaise? It's as simple as a few clicks of the mouse.
Slack takes the effort out of communication, saving you from valuable time better spent away formulating emails. (Slack can be removed as it is a paid service)
Basecamp: Another fantastic all-in-one tool to collate the most important tasks for your startup. Basecamp aims to bring the functionality of an entire workplace together in a simple, calm app. Instead of spreading yourself across multiple apps which raise in cost as you grow, Basecamp has a free (but limited version) for smaller projects, and can be expanded as your business gains traction in the market.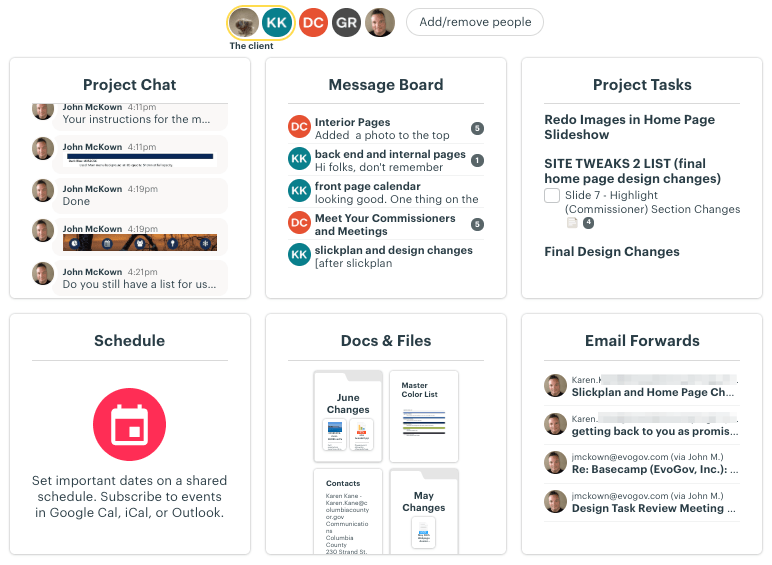 Basecamp works at a macro level, helping manage your overarching strategic projects.
With a base monthly rate when you sign up for their premium service, Basecamp has no hidden costs for upscaling. You pay the same amount every month whether you have ten users or a thousand.
So you have the tools for project management up your sleeve, now comes the fun of building your online presence.
Managing Your Cloud Services
Setting up and maintaining your website, database and other online services may seem like a mammoth task, but as more and more competition enters the market, cloud service providers are making their products simpler to use and more affordable than ever. Many of the trusted services offer free tiers to their solutions, which can gradually level up as your business grows.
Each service provides client-facing aesthetic, as well as powerful cloud services to host and maintain your website, including your mobile application back-end.
Microsoft Azure: Boasting the largest portfolio of compliance offerings in the industry, there's not much you can't do with Azure. From building multi-platform gaming apps to tapping into previously uncharted statistics and insights, Azure is a robust platform that is only restricted by your inventiveness.
Google Cloud Solutions: Once again, Google is the main player in cloud services. A terrifically malleable and nimble solution to an array of tasks startups will come up against, whether it be internal management or external ventures.
Amazon Web Services (AWS): Another well-known brand with a powerful system to offer, AWS covers almost all possible online services, from blockchain to analytics, end-user computing and more.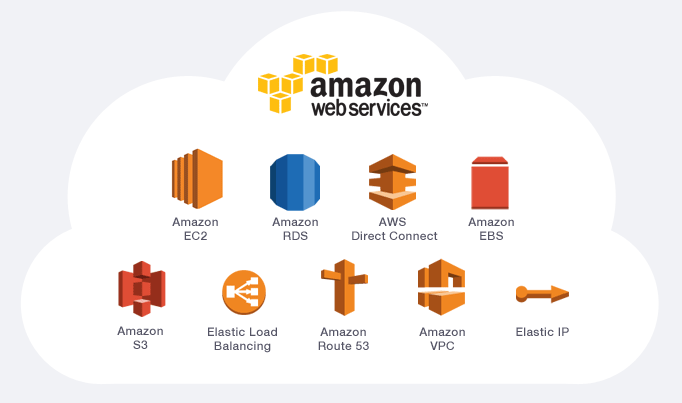 As each solution has a free tier, finding the right one may just be a case of seeing what personally works for your startup!
Marketing
You've created your ideal website, now it's time to direct traffic.
Using your position in the market to your advantage is key, so as a brand new startup, you have a unique advantage: curiosity. New businesses pique interest, and if you can direct that interest towards your website, you are able to tell your story in a more meaningful way.
There are a few simple elements to fully utilise your social media appeal.
Aesthetic: Although each individual post may tell its own story, an important aspect of social media is tying all of your content together to build an image. People's attention spans are short, so you have to make sure your content not only stops people from scrolling but also ties into a grander narrative once they've clicked through to your profile or website.
Consistency: Make sure your startup always talks from a consistent brand voice. Early on when you're still finding your feet, you may confuse your prospects with contradictory points. Both Aesthetic and Consistency stem from the most important marketing tip…
Planning: There should always be room for reactive marketing, but building your brand into the market requires a set-list of key goals, points and tone. The most effective way to make sure you are always highlighting the brilliance of your startup is to have a marketing and social media plan that extends well beyond the day of posting.
To help get on top of your busy schedule, there are a few scheduling apps that can assist you greatly.
Iconosquare: Starting with a 14-day free trial, Iconosquare is not just a scheduling tool but a powerful analytics resource that helps you see which posts are performing and why. Plenty of customisation options exist, and can provide a very handy framework for your social media presence at a fairly reasonable cost once the trial expires.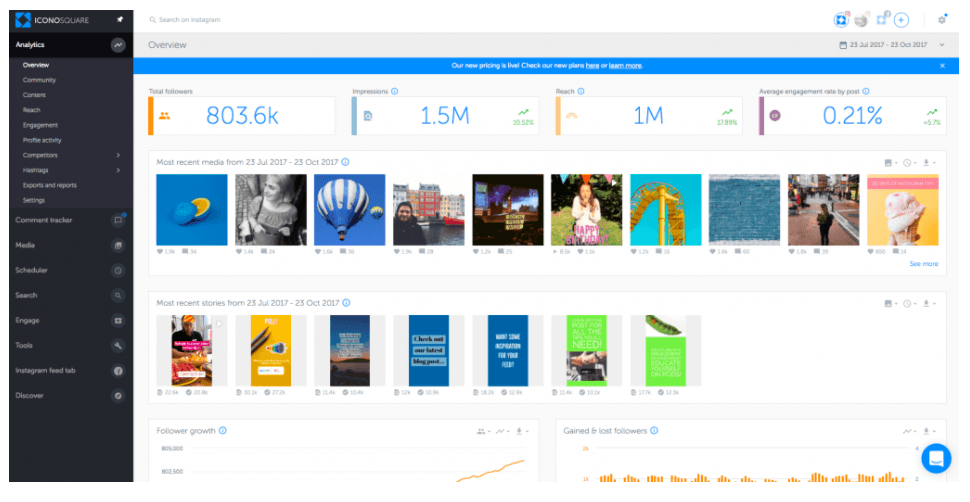 Later: Another visually smooth and powerful resource. Later is a simple-to-use app which provides everything you need in a scheduling resource. The free tier allows up to 30 posts per month at no extra cost, while their pro versions add features important for burgeoning businesses.
With some planning and thorough execution, your startup should start to gather steam.
Analytics
There's never a time to sit back and be content with your website traffic. As more and more hits pop onto the screen, knowing how your potential clients respond to your platform is of utmost importance. The following tools help give you analytics into important insights, such as where people are exiting your pages, where they spend the longest amount of time and so on.
Google Analytics: A simple tool that supplies a tracking code to add to your website. As the hours go on, Google Analytics will be able to provide data on your audience.
Firebase: An app development platform as well as analytics, Firebase integrates with a slew of other project management apps to provide ease of use. Firebase monitors the back-end health of your website as well as providing insights into your visitors.
So there you have it, hopefully, we have provided ample tools and solutions to ensure the productivity of your startup, now go out and make some waves!
Follow our latest ventures and PoCs through regular updates on the Appscore blog!